Stroke Rehabilitation
Find your path forward after stroke.
QLI offers a comprehensive, specialized post-acute rehabilitation program for non-geriatric individuals recovering from cerebrovascular accident (CVA)—more commonly referred to as stroke.
Treating injury from stroke after the acute rehabilitation hospital level means prioritizing functional restoration and maximizing independence. This requires customized therapy programming that addresses the unique nuances of each stroke injury as well as the individual needs of every client.
Strokes, much like brain injuries, vary widely, often presenting diverse and complex symptoms based on the region of the brain affected. To tailor rehabilitation to the individual, we bring to bear a highly collaborative network of clinical experts from a range of clinical disciplines. Together, our clinical teams assess each client's physical and cognitive readiness, behavioral and emotional functioning, and short- and long-term goals—then proceed to introduce a range of specialized technology and modalities to facilitate optimal recovery.
At the center of every stroke rehabilitation program is neuroplasticity—the learning process that allows the brain to change in response to targeted repetition. Therapy, as a result, is a tightly supported endeavor, where clinicians provide crucial support as clients perform real-world repetitions of skills central to lifelong success.
Formal therapy addresses the function of the brain and the wellness of the body. Strength, conditioning, coordination, and mobility training are central pillars of our physical and occupational therapy efforts. Our speech-language pathologists provide guided coaching for impaired communication skills or affected cognitive abilities. Programs can, and often do, utilize an assortment of advanced rehabilitation technology—like exoskeletons, anti-gravity gait training systems, and virtual reality.
But just as common, and just as integral, is the process of generalizing skills learned in therapy for use within real-world environments.
Our goal with each individual is to move rehabilitation outside the therapy lab, connecting an individual's growing function to familiar environments and responsibilities. This can occur inside the home, at the workplace, or wherever one might enjoy your favorite pastime.
Whether your goals are to make medical progress, recover physical strength and function, improve communication abilities, strengthen cognitive skills, or to simply find a meaningful path forward in life, QLI's specialized rehabilitation program can be an invaluable step along your path to the best possible outcomes.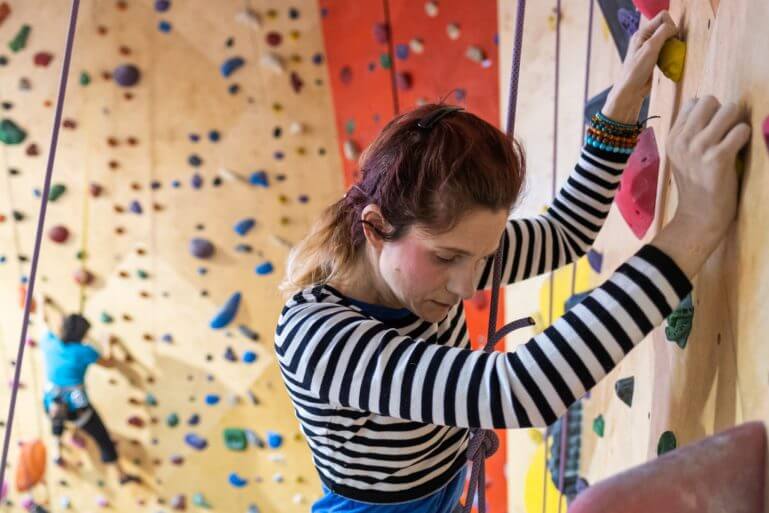 Tri-Dimensional Rehabilitation®
QLI's Tri-Dimensional Rehabilitation® program is focused on one clear goal: to help our clients rebuild their lives after a catastrophic injury. Founded on best practices, QLI has developed a revolutionary model that addresses not only the core medical and physical aspects of rehabilitation, but is also designed to address the real-world skills and individualized interests that bring purpose and passion to our lives.
1
Excellent Medical Care
The foundation for all rehabilitation programs at QLI is excellent medical care. From basic health services to complex medical care, the needs of our clients are met with patience and understanding in a safe, clean environment. An expert team including QLI's physical medicine and rehabilitation physician and team of dedicated 24-hour nursing staff continually monitor medication, nutrition, care procedures and activity level as the rehabilitative process evolves.
2
Real-world rehab
QLI's individualized rehabilitation programs are keenly focused on helping our clients to regain the unique, real-life skills that will allow them to be successful and confident after returning home. Our clinical and residential teams facilitate neuroplasticity and maximize recovery by practicing tasks that are meaningful to the client, providing frequent repetition in both the clinical and real-world environments. This model encourages functional independence and long-term success.
3
Rebuilding Hope
Emotional adjustment after injury is often one of the most challenging aspects of recovery. Led by our Life Path Services team, experiences and therapy programs are uniquely tied to passions, values and identity. For some, it involves partnering with local businesses and community resources to offer a real-world, immersive return-to-work experience. For others, it means relearning how to ride bikes with their kids. Every client's goals are different but in all cases, Life Path Services encompasses everything we do to get from devastation to hope and on the meaningful path forward in their lives.
Get started.
The first step is learning where you have been, where you are and where you want to go. You may have questions, too. Let's start the conversation.
Our admissions team will obtain all necessary medical records and verify funding. Whenever possible, an admissions liaison will conduct an in-person visit to meet with you and your family, observe therapies and carefully your circumstances to determine program eligibility.
Frequently Asked Questions
How long can I expect to be at QLI?
Length of stay is determined by a number of factors—funding source, severity of injury, as well as the goals of the client, family, and team. The average length of stay for clients in our stroke rehabilitation program is 72 days.
Will there be other people my age there?
In 2020, the clients served in our stroke rehabilitation program were between 31 and 65 years old. As mentioned, QLI's program is non-geriatric, but all applicants are considered on a case-by-case basis.
Do you have a physician that will oversee my care?
QLI has a full-time physical medicine and rehabilitation physician, a consulting Medical Director, a full-time neuropsychologist as well as a handful of consulting physicians who understand our population and can handle your every medical need including those specific to CVA/stroke. Whenever possible, we arrange with you to go to the doctor's office instead of them coming to you as part of your return to independence. Additionally, we are happy to keep your primary care physician informed during your stay at QLI.
Contact Admissions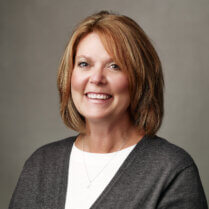 Patty Sanderson
Coordinator of Admissions