GRIT
QLI CrossFit Functional Fitness Program
Guts. Resilience. Intensity. Tenacity.
GRIT is a personal training program that began as a way for QLI to push adaptive athletes past their limits, blending industry-leading rehabilitation expertise with the revolutionary fitness and health principles of CrossFit. Established in Omaha, Nebraska, in 2018, the program has since transformed into one of the nation's premier adaptive functional fitness programs. GRIT focuses on training the body's muscles to work together and prepare them for daily tasks by simulating common movement. These well-rounded workouts improve health, posture, flexibility, strength and balance – key to everyday wellness and maximizing purposeful activity in everyday life. While it serves as a cutting-edge supplement to QLI's rehabilitation curriculum, the program primarily targets athletes within the community, creating an individualized wellness environment that builds strength, confidence and unshakable camaraderie.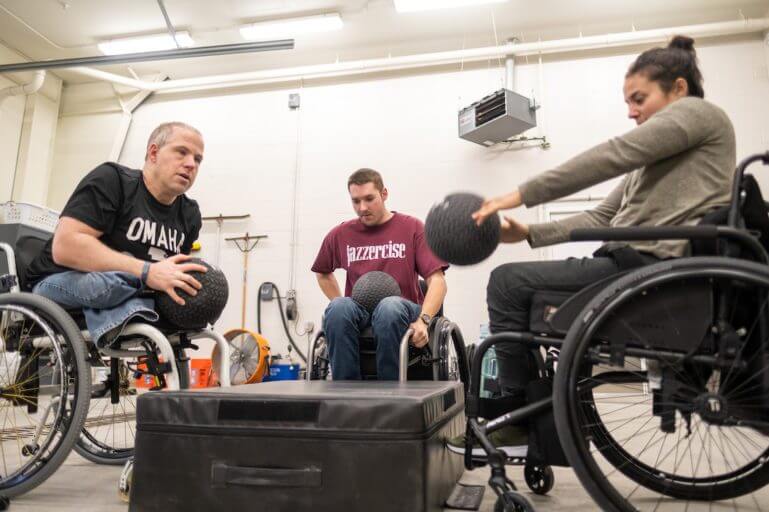 In the News
Different Scale, Same Goal for Injured Athletes in Omaha
MorningChalkUp
Building Strength, Building Hope
University of Nebraska Omaha Alumni Magazine
GRIT | Adaptive Fitness for One, Adaptive Fitness for All
TeamQLI.com
About the Program
Classes are held twice a week and are led by a Level 3 CrossFit coach and a certified adaptive trainer. Every class also offers the support of at least one Rehabilitation Trainer who is educated in adaptive functional fitness and has experience working with a variety of diagnoses. Physical therapists are on-site on a consultative basis for programming as needed.
Class size ranges from two to six participants, allowing for a ratio of one to two participants for every coach/assistant. Enrollment includes an onboarding process with the coach, taking time to understand your injury, limitations and goals. Together with your coach, a program plan will be customized with these factors in mind.
Virtual classes are currently available, offering a HIPAA compliant technology that enables a private and personalized fitness program in the comfort of your home. Minimal equipment is required. A monthly subscription includes unlimited live classes and direct contact with the trainer via the GRIT members only e-mail.
Ideal Candidates
GRIT is suitable for a wide range of fitness levels and diagnoses. Whether you are new or unfamiliar with physical fitness training programs or are a regular gym attendee looking to benefit from a small class size and more intense training, we have a spot for you. GRIT candidates are those who have an acquired physical or cognitive impairment or degenerative condition listed below:
Spinal Cord Injury
Amputation
Left- or Right-Sided Weakness as a result of stroke or other injury
Mild to Moderate Brain Injury
Stroke
Parkinson's
Multiple Sclerosis
Muscular Dystrophy
Freidrich's Ataxia
Spina Bifida
Cerebral Palsy
Other Neurological Injury
Chad
Spinal Cord Injury
The neat thing about GRIT is that it is all about lifelong functionality. Being able to increase your ability and independence with the strengths you have. You become your own hero.
Travis
Spinal Cord Injury
I have been challenged every time I work out. Getting to train with some of the best CrossFit athletes is a privilege and the QLI community is so supportive.
Shari
Brain Hemorrhage
My arm opens up more and with a quicker reaction rate. I am more flexible, recently touching my toes (with both hands) which I could not do before.
Jeremy
Traumatic Brain Injury
Counting the reps and sets has improved my memory and focus. My posture, balance and gait has also noticeably improved.

Questions?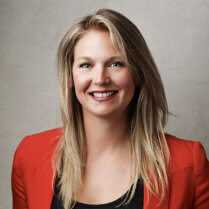 Stephanie Roob, RDN, LMNT
Director of Nutrition Services