interACT Aphasia Program
Aphasia Communication Therapy
Find Your Path Forward
Communication is a basic human function that gets taken for granted. An injury to the areas of the brain that control language, expression and comprehension can result in dysfunction called aphasia.
Aphasia, can be debilitating – the barriers can lead to changes in roles, relationships and a feeling of isolation from those around you is common. Research [tag article] has shown that regardless of severity, type, or stage of recovery, improvement is possible with intensive aphasia therapy.
The key to QLI's comprehensive program goes beyond addressing the impairment.  Our therapists consider the whole person – not just how to help you regain function but how to improve your quality of life and independence.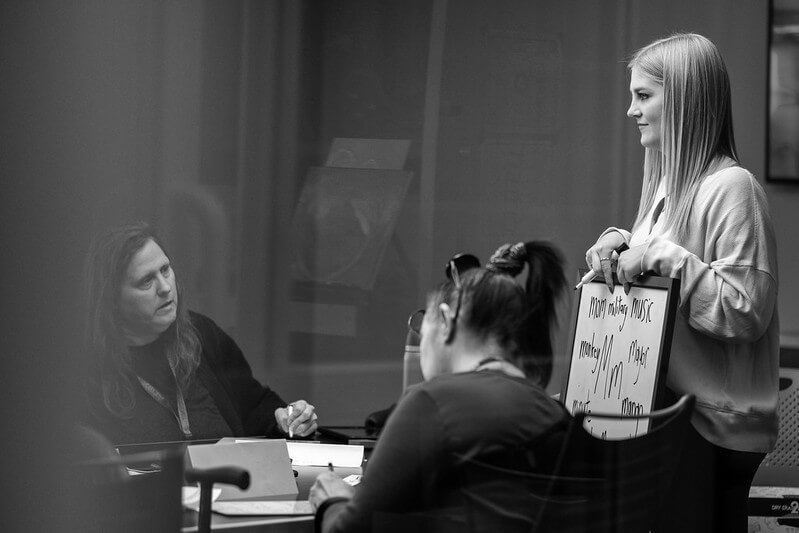 About the Program
interACT offers an individualized outpatient program that incorporates evidence-based practices and formalized treatment exercises targeting areas of difficulty including speaking, understanding, reading, and/or writing. Additionally, we incorporate fundamentals of learning by challenging our clients to implement these strategies in a meaningful and functional environment with multiple repetitions.
The program varies in length from four to six weeks, depending on individual goals, expectations, and other factors as determined on a case-by-case basis. Given the individualization of the program, start dates are flexible. During this program, participants will receive four hours of therapy per day (Monday through Friday) in individualized and group settings with a therapist .
At the beginning and culmination of the program, each participant will complete an assessment with both qualitative and quantitative measures to document and illustrate progress made. Additionally, every individual designated on the CST will spend time one-on-one with a certified speech-language pathologist to receive education on the diagnosis, information about the client's specific presentation, and the opportunity to practice utilizing identified strategies. Gradually, the CST member will spend time with the therapist and the client, being provided with conversational coaching and implementing the strategies in a real context, allowing the opportunity to trial strategies, ask questions, and problem-solve with an speech-language pathologist present.
Formal Therapy
The program begins with a battery of comprehensive formal and functional assessments. These measures provide the team with a complete picture of what communication looks like across the language continuum at the word, phrase, sentence and discourse levels. The data obtained is key to tracking progress and to determine areas of strength and areas of focus.
Functional Therapy
Formal evaluations are only one piece of the puzzle. By reviewing the client's abilities and implementing evidence-based treatment in a dynamic, functional environment, we are able to identify situations that would not be revealed in a formal, clinical setting. This allows the generalization of the skill set and encourages problem solving in the moment. When married with frequent practice and repetition, it also promotes neuroplasticity, or the rebuilding of neural pathways in the brain, and results in gains in all aspects of their language.
Communication Partner Training
Communication, by its very nature, does not happen with just one person. And neuroplasticity occurs with repetition so our goal is to equip those on a small Communication Support Team (CST) with education and proven clinical practices to ensure the client is getting repetition throughout their day, not just when in clinic.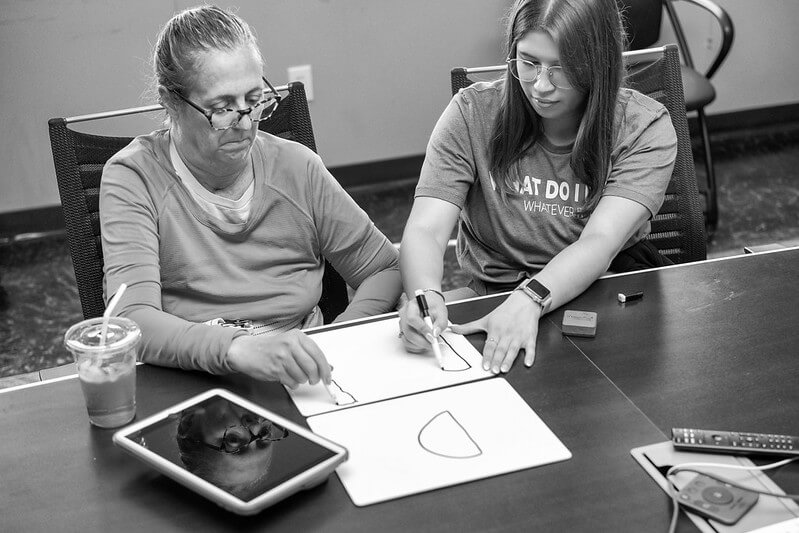 Program Eligibility
Our team will review necessary medical records and conduct a thorough assessment of each applicant to determine program eligibility. Foundational criteria are as follows:
Must have an aphasia diagnosis
Must be able to actively engage in four (4) hours of therapy per day
Program Cost
QLI is able to accommodate a variety of funding sources. We are contracted with many major national and regional insurance carriers and networks. We work regularly with commercial health, and workers' compensation. For more information, contact us via the form below.
For More Information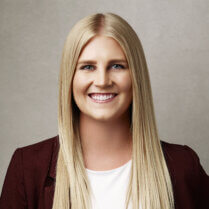 Zoey Devney
Speech-Language Pathologist