Rebuild Your Life.
Unrivaled rehabilitation expertise.
Relentlessly inspired team.
Real-world setting.
Brain Injury
Comprehensive. Individualized. Focused on function. QLI's Brain Injury Rehabilitation program bridges the gap between the acute hospital setting and a future of maximized independence.
Spinal Cord Injury
QLI's nationally recognized, state-of-the-art spinal cord injury rehabilitation program pairs specialized, interdisciplinary expertise with advanced robotics — propelling clients toward lifelong improvement.
Stroke
For individuals recovering from severe cerebrovascular accident, QLI is a national center of excellence. Our Stroke Rehabilitation program weaves functional skill-training into true-to-life application, providing the support and real-world repetition necessary for a seamless return to independence.
Chronic Pain
QLI's revolutionary Chronic Pain Rehabilitation program combines medicine, education and psychology to promote greatly improved physical function and emotional well-being.
Limb Loss
Using both remote rehabilitation services and on-site therapy expertise, QLI's Limb Loss Rehabilitation program helps individuals acquire and preserve skills and meaningful freedoms following the loss of a limb.

The QLI Difference
Since 1990, QLI has led the nation in delivering life-changing rehabilitation and care. More than a center of excellence whose relentless experts push the boundaries of rehab with cutting-edge technology and industry-forwarding research, QLI puts real-world skills and real-world passions first. Injuries aren't the focus of our mission at QLI – people are. That means anchoring rehabilitation around who a person is and who they can still be.
65
Acres
With over $100 million of award-winning facilities and state-of-the-art equipment, we have what you need to get your best possible outcome.
99%
Satisfaction
At QLI, we are proud of the work we do. We expect to be held to high standards and are proud that our families, payers and healthcare partners are overwhelmingly satisfied with their experience at QLI.
7x
Award Winner
A seven-time winner of the Best Places to Work in Omaha award, QLI boasts a staff turnover rate less than 1/3 of the industry average. A great team means great results, and ours has a passion for attaining goals.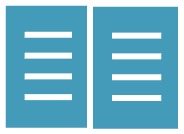 Our Stories
Our programs produce exceptional clinical outcomes. But data can't paint a complete picture of a life rebuilt after injury. The life-changing impact of QLI's services is best revealed through the stories of the individuals and families we serve.